Shop At
Home
Interested in learning more about shopping our product line from your very own home?
QUESTIONS?
CONTACT US
Our team is here to answer your questions and help you achieve your goals.
APPLY FOR
FINANCING
Affordable flooring is within reach. Learn about our financing options.
How to Clean Laminate Floors
Though laminate floors look like wood, tile, or stone, they can't be cleaned in the same way. Cleaning laminate actually doesn't even require much water. Use our guide to learn how to establish a care routine, remove stains, and protect your floors.
Laminate Stains and Spills
As soon as a liquid spill occurs, you should blot it up with a microfiber towel.
Some spills are trickier to deal with. If wax or gum falls on your laminate floor, start by freezing it with ice, then carefully scraping the frozen spill with a plastic scraper or plastic knife. Carefully wipe the area with a lightly dampened microfiber cloth to pick up any remaining residue.
You can pick up oily stains from marker, makeup, or ink with nail polish remover or acetone. Simply place a small amount of the liquid on a clean cloth and wipe up the stain, then dry the area with a separate microfiber cloth.
Keep your laminate looking new
Improper cleaning can lead to a dully, streaky laminate floor. Follow these tips to keep your laminate floor looking newer, longer.
Sweep often to keep your floors free of dirt, dust, and pet hair. For hard-to-reach corners, use the soft brush attachment on your vacuum. Be sure the wheels of your vacuum cleaner are clean so they don't scratch the floor.
Use furniture pads under furniture legs, especially for frequently-moved chairs. Welcome mats can also help to minimize dirt that can scratch your laminate floors.
Trim the nails on your cats and dogs to prevent them from scratching the surface. Even if you can't see the scratches, they will accumulate and cause long-term damage. You should also place mats under food and water bowls.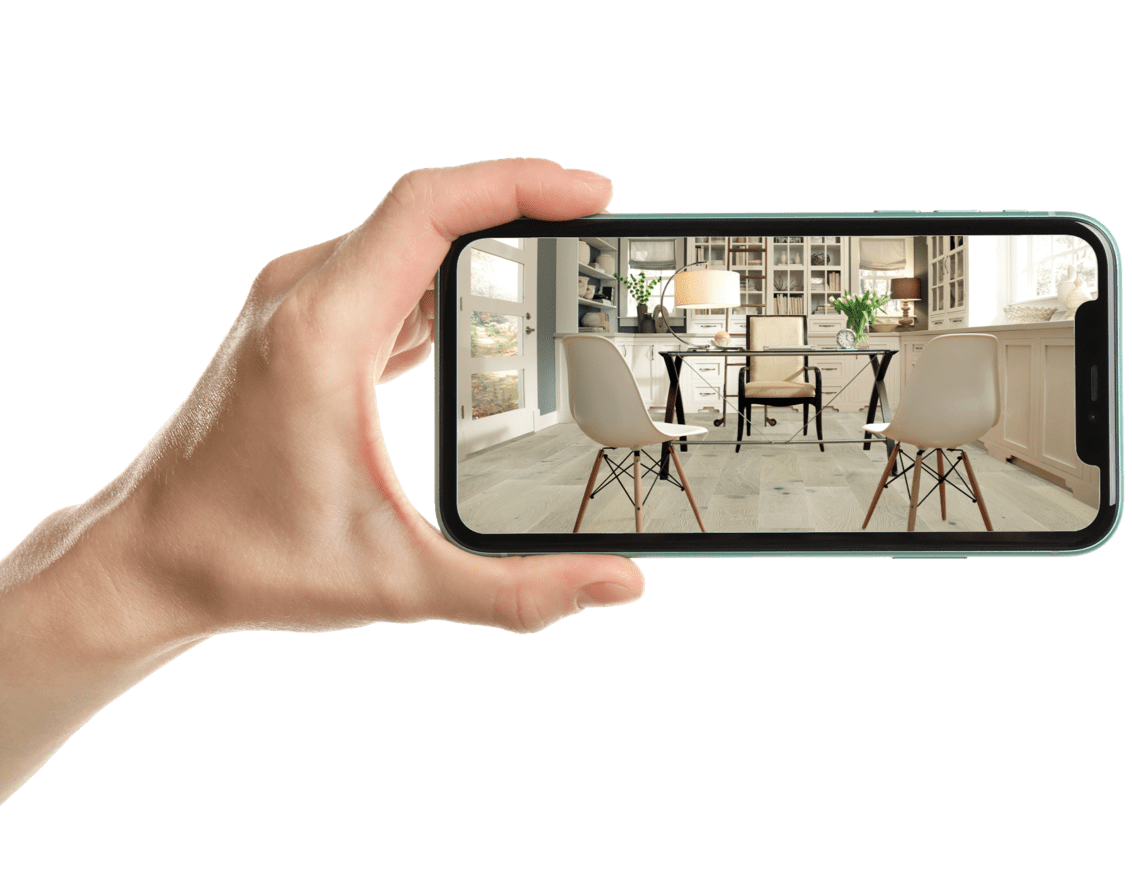 INSPIRE &
VISUALIZE
See your new flooring in any room of your home with our easy-to-use room visualizer!