Cabinetry today looks much more like furniture than in the past. Design choices now have helped it become an integrated part of the space rather than a more isolated storage element in a home. Moldings help create that transition. Your style choice will have an impact on the type and amount of molding you may want.
More traditional cabinetry can handle a wealth of molding and decorative elements. Contemporary or simpler styles such as Shaker cabinets often do better with minimal additions. Here are some of the molding options offered by various cabinet lines.
Cabinet Characteristics & Features
Customize with molding and other features
There are many types of molding for cabinets, and any of them will make for a stylish finishing touch in your kitchen, bathroom, laundry room, or anywhere in your home. Molding adds a custom, polished look that reflects your individual design preferences.
Crown molding can run along the tops of wall cabinets to conceal the edge along the ceiling or create a more finished edge for cabinets that don't reach the ceiling. These can be mounted on starter molding or riser molding to extend their reach.
You can also add light rail molding to the bottoms of your cabinets to conceal under-cabinet lighting fixtures and provide a barrier from light glare or simply to decoratively enhance the look of your cabinetry. Add decorative trim to floor-level base cabinets with base molding or toe kicks and use corner molding to round out sharp edges. Fillers can be added to fill gaps or leftover space in longer runs of cabinetry.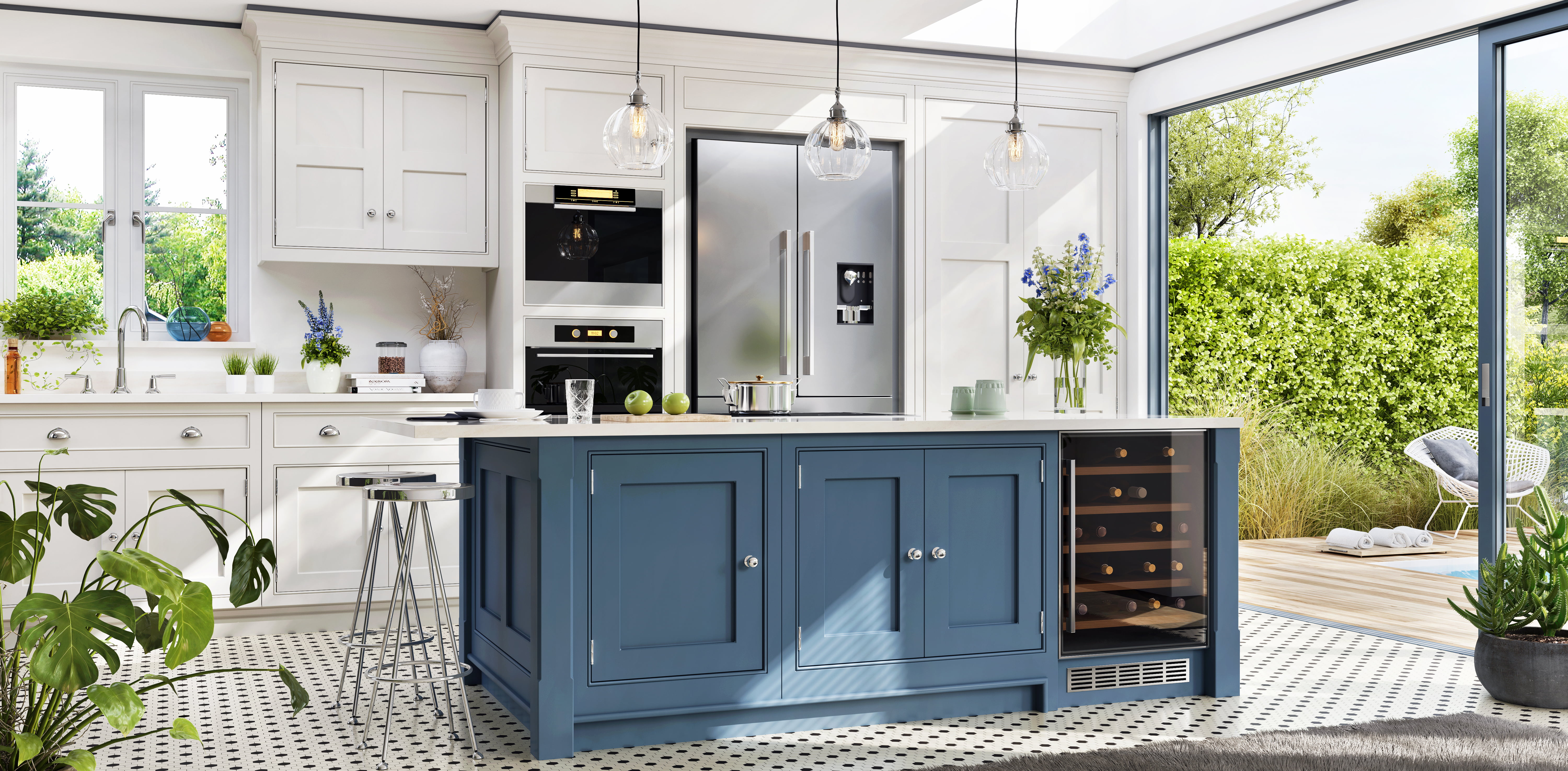 Crown Molding
Molding that is used on bathroom cabinetry can often be used to frame vanity mirrors for a coordinated and finished look.
Pilasters
These columns project out slightly from a wall or cabinet to add an elegant touch.
Wainscoting
These panels may be installed along the walls of the kitchen or surrounding rooms, connecting those spaces with the kitchen cabinetry. This type of molding may run at chair-rail height or higher depending upon the style of the home.
Decorative Feet
Feet may be inserted to create a look of furniture or add dimension in one area, particularly if one cabinet extends beyond the general cabinet line. Islands or china hutches may also include decorative feet or legs. Design options for these vary with the style of cabinetry chosen.
The Pierce Promise
 One promise. One warranty.
Simple is Better
At Pierce Flooring, our team takes great pride in bringing your home project to life. We always offer free in home measurements and design consultations.
Resolution
Here at Pierce Flooring, our talented team will work with you to resolve any concerns you may have. We always strive to do what is right and fair.
Satisfaction
 Owner Ron Pierce expects everyone at Pierce to "treat every customer in a manner that they will do business with us for the rest of their lives."
90+ Years Strong
That historic Pierce Promise has been upheld for more than 90 years, ever since our Montana-based family business started in 1924.